THE JOB
Design a promotional brochure in 48 hours that made strategic use of spot UV.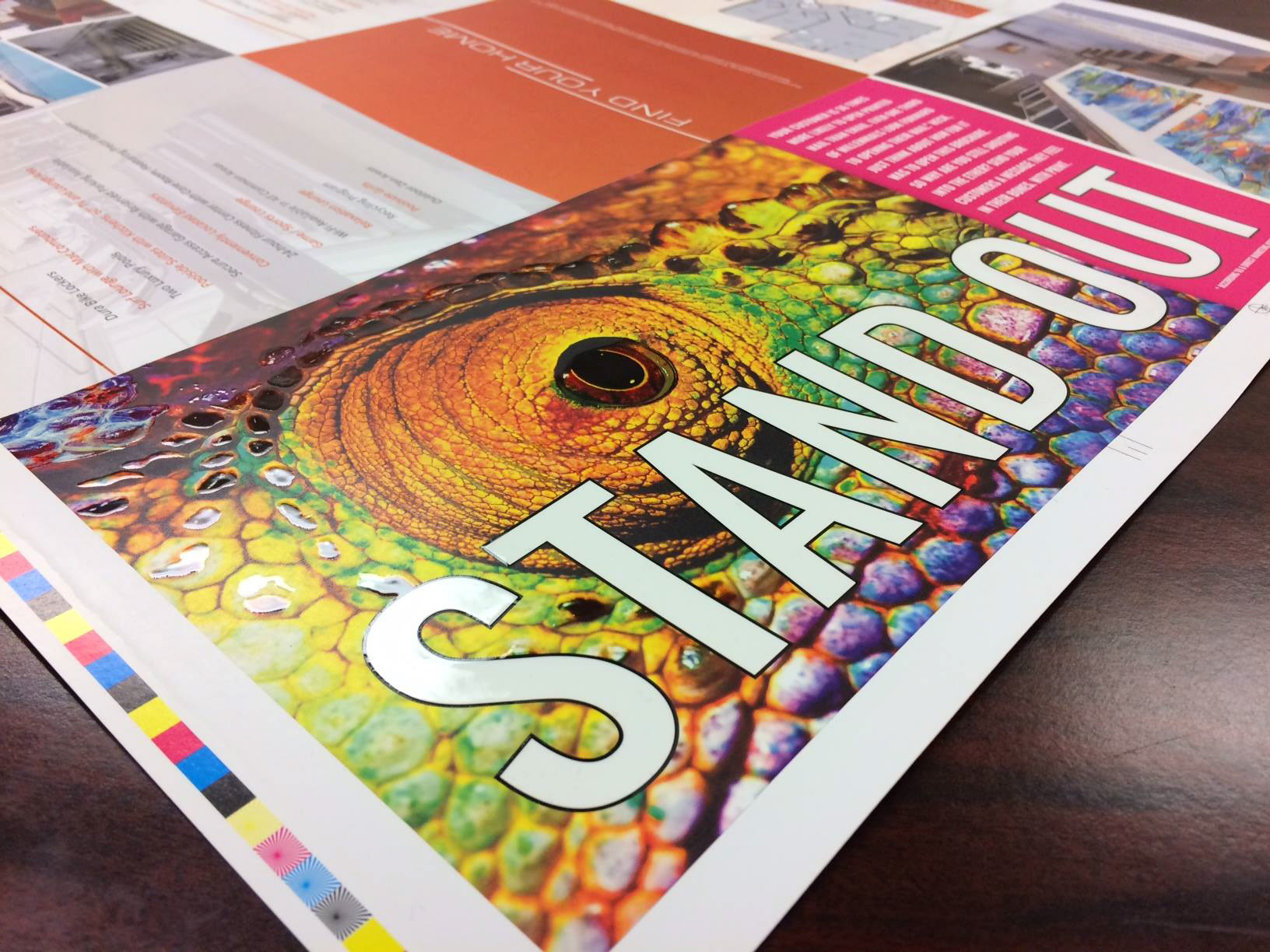 THE PROCESS
360 Press Solutions, a printing company, had a client who was printing a full-color job with spot UV applied. The put-up of this job left a space just large enough for a 6x6" folded brochure to be ganged in. 360 gave us 48 hours to design a promotional brochure that made good use of spot UV.
Blackbuck wrote the copy for and designed this brochure, all within this very condensed timeframe. Based on our knowledge of 360's goals, we suggested that the brochure focus on showing why print still matters as a marketing medium. 
The image below shows where spot UV was applied (the dark gray areas). In other words, the text on the front and squares on the back were printed in spot UV (not dark gray), making the text look ghostly on the page. This reinforces the message on the front of the brochure that it can be hard to get noticed in a saturated ad market. The inside of the brochure, by contrast, is a riot of color. Spot UV is used to accentuate the reflective parts of the iguana's face and to subtly highlight the large words STAND OUT.
THE RESULTS
The 360 sales staff report getting a satisfying sense of intrigue from prospective clients when they present this brochure. Many ask about how they can use spot UV in their own projects.

Contact Blackbuck Marketing about your job.