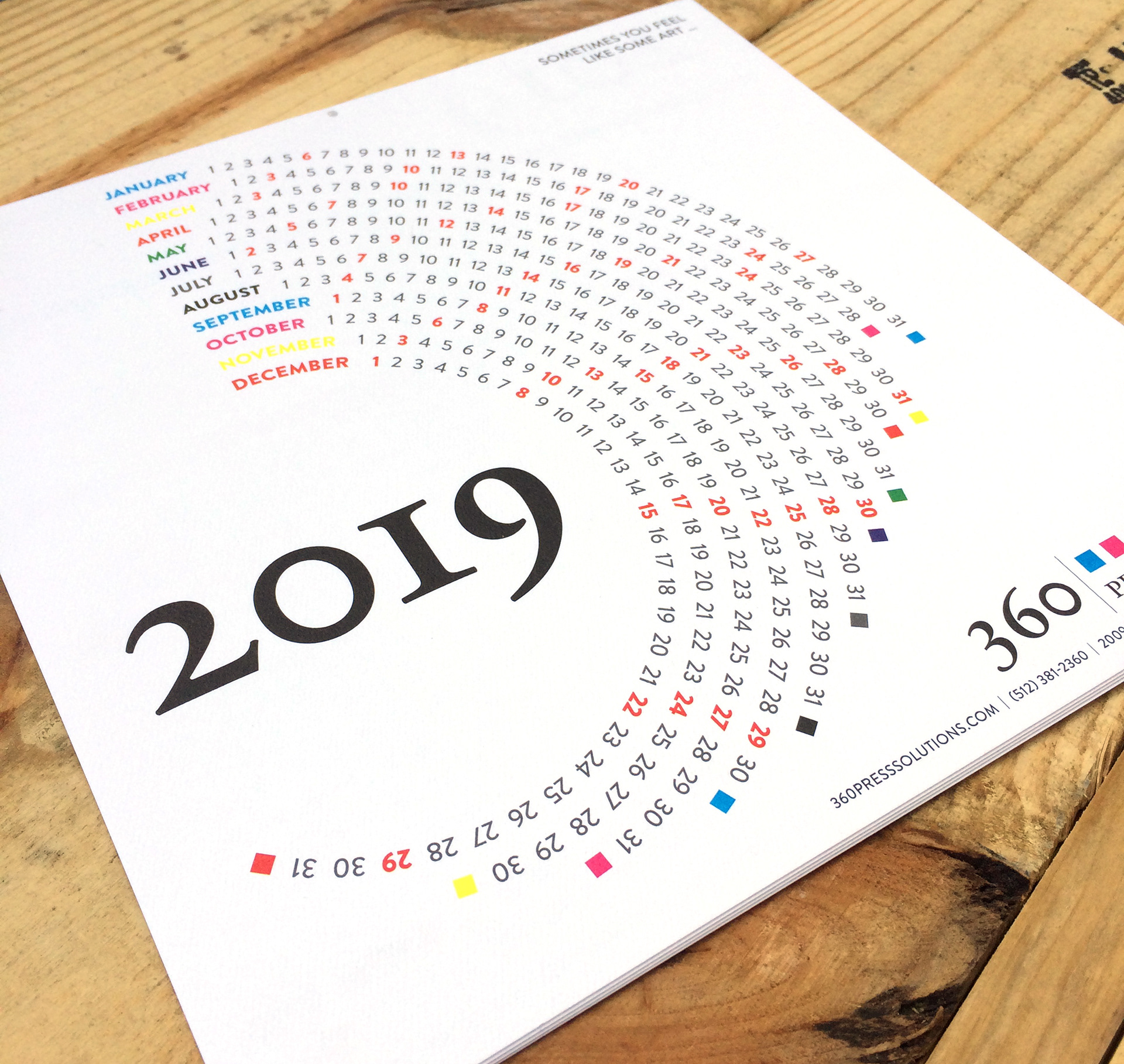 THE JOB
The client, a commercial printer, needed a 2019 calendar. These calendars are delivered to customers with their print jobs throughout the first couple of months of the year.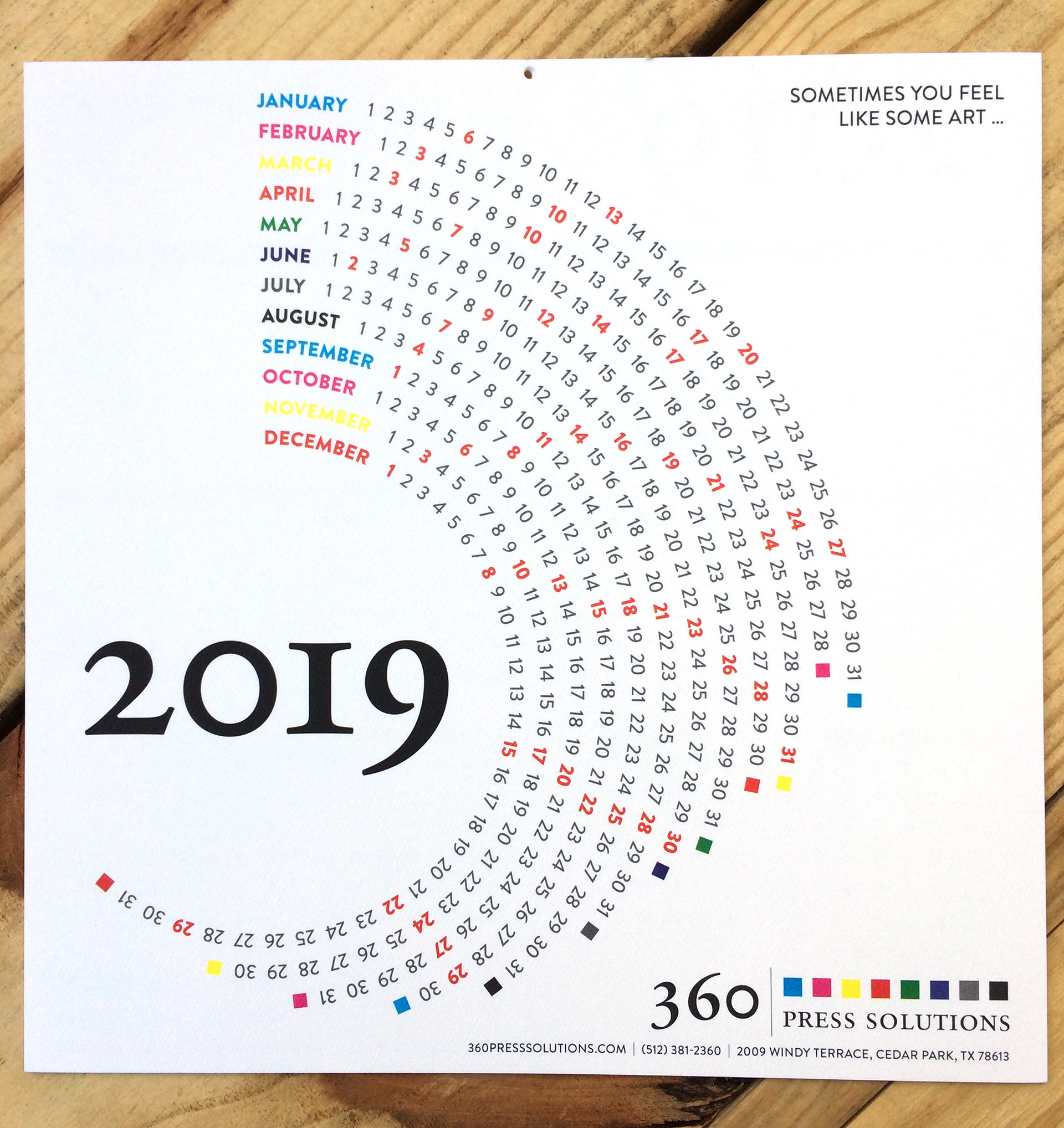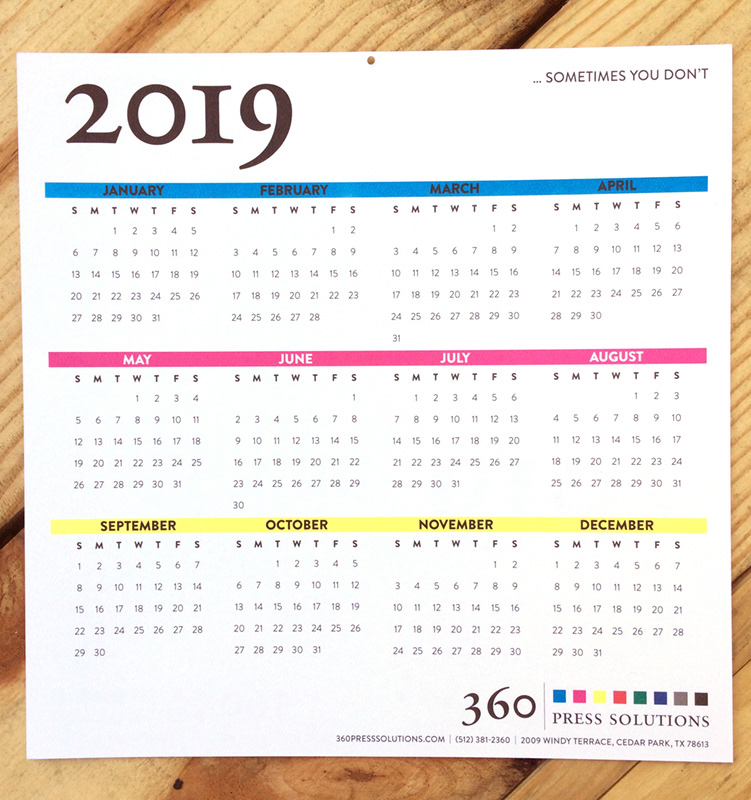 THE PROCESS

The client had some leftover Mohawk paper they wanted to use for this job. The paper is beautiful and has an interesting texture, so we decided to keep the design clean and modern. 
We designed the spiral side first; the client loved this version but said some of their customers wouldn't. We decided to design a flip side with a more conventional calendar layout. 
We then added the taglines "Sometimes you feel like some art ... sometimes you don't" for some levity and to give a nod to the fact that 360 prints both functional and artistic pieces.

Contact Blackbuck Marketing about your next job