THE JOB
Drawing on a print company's existing logo, extend their brand identity to create fresh new business cards and pocket folders. The client wanted to simultaneously convey attention to detail, personal care, and a sense of humor.

THE PROCESS
360's existing logo served as the launching point for the new designs. We wanted to make more use of the logo's vibrant colors and freshen up the more traditional look of the logo.
Blackbuck consulted with the owner and multiple employees at 360 to develop a value proposition for the company. The tagline we developed for 360's marketing – "Feel Great About Your Job" – reflects 360's pride in and passion for its work and the desire they have to make their clients feel great about the work they do as well.
Blackbuck asked 360's sales staff to collect testimonials from clients and a statement from its owner so that the pocket folder would convey the personal touch that 360 prides itself on.
The iguana photo used on the inside of the folder was chosen to complement the color scheme and bring an unexpected and whimsical element to the design.
The business cards have a rounded corner die-cut around the 0 in 360 to show off one of the company's capabilities.
THE RESULTS
This campaign won two awards at PIA MidAmerica's Graphex awards in 2018: 
Best Use of Paper for the entire region
Best of Category: Corporate Identity Campaigns (Division I)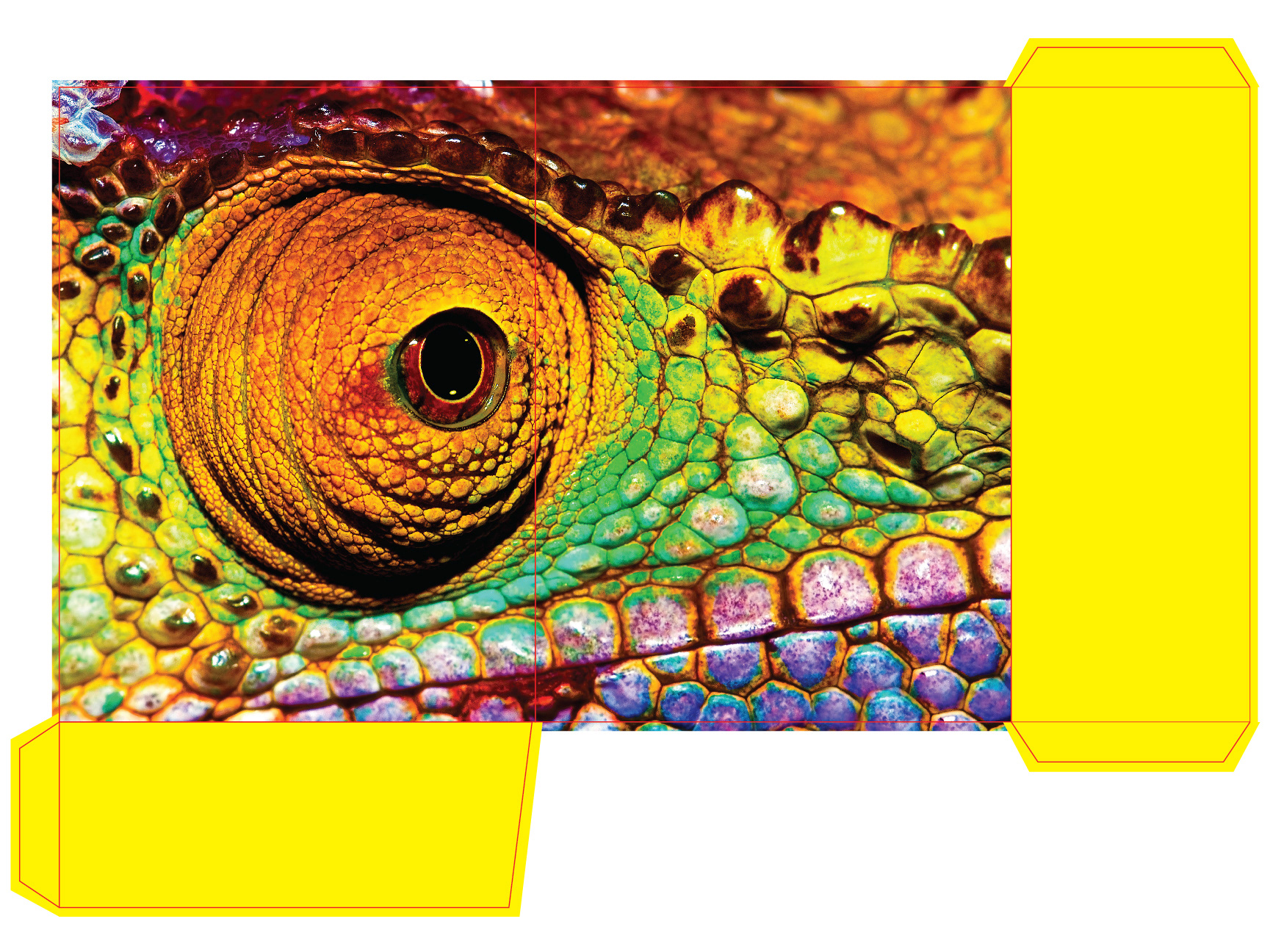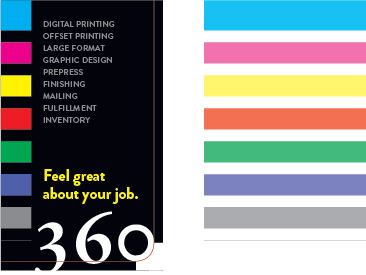 Contact Blackbuck Marketing about your job.